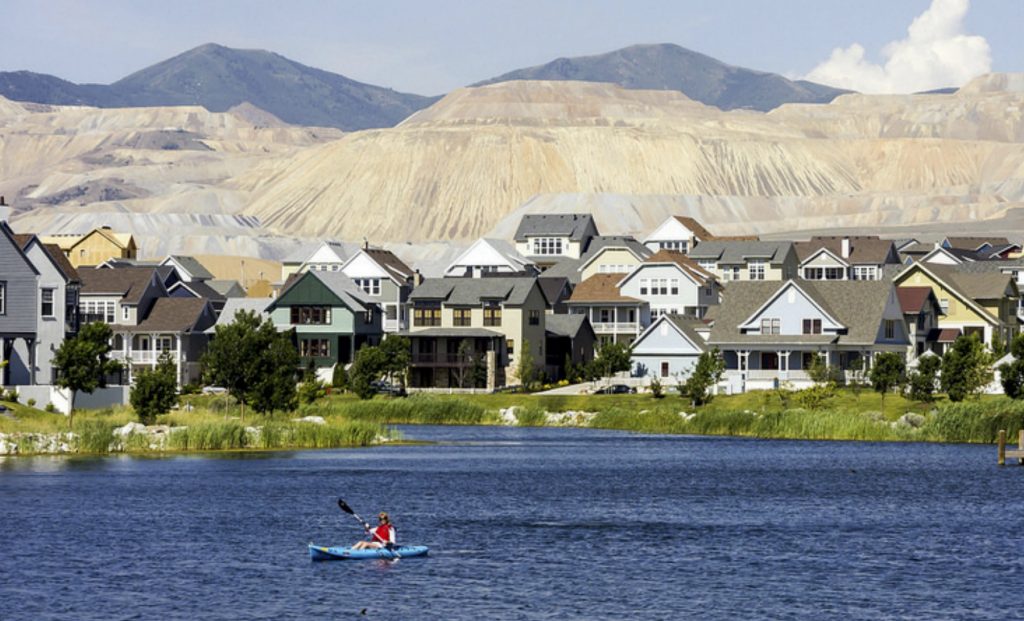 To live in DayBreak Utah starts with a Custom MLS Search in our DayBreak UT Real Estate Guide to find homes for sale, condos, houses in the Area.
Daybreak Communities is the current landowner & developer of Daybreak located in South Jordan, Utah. Originally formed as Kennecott Land by Rio Tinto, the development company was established to manage land holdings in ways that would ensure future generations have an
opportunity to enjoy a great neighborhood, beautiful land, adequate water and clean air.
Daybreak is a master-planned community over 4,000 acres (16 km²) in size being built by land development company Kennecott Land (a subsidiary of Rio Tinto Group) in South Jordan, Utah. Home construction began in 2004 and the community is expected to continue building for the next 18 to 20 years. When completed, it will contain more than 20,000 residential units and approximately 9.1 million square feet (850,000 m²) of commercial space. Daybreak is designed using a traditional neighborhood development model (TND), which means that all homes are within a five-minute walk or bike ride of a major amenity such as a park, the lake, or a shopping area, reducing dependence on automobile travel. The home designs were inspired by Salt Lake City's historical neighborhoods such as Sugar House, The Avenues, and Harvard-Yale areas, and include large front porches and alley-loaded garages. Exterior styles include Colonial Revival, Craftsman and Victorian. The homes along each street also have brighter colors than are found in most suburban neighborhoods. Recently, homes with a more modern style have been added. The community is currently divided into eight villages: Founder's Park was the original village opened in 2004. Eastlake Village which opened in 2006 features several parks. North Shore Village is likely the community's most diverse neighborhood architecturally and Garden Park Village, which opened in 2009, is a fully maintained neighborhood designed with the 55+ empty nester in mind. Garden Park features its own private clubhouse, fitness area and easy beach access. Lake Village which currently holds the largest and most expensive homes opened in 2013, it is also the latest phase of Daybreak. The new Red Line and the new University of Utah Medical Center are both in the future village called South Station Village. Creekside Village opened in 2013 with features such as the largest park in Daybreak, a zip line and more. In SoDa Row Village you will find the main shopping area within Daybreak along with apartments.
Amenities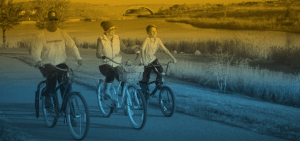 SoDa Row, is Daybreak's first retail area. It includes several restaurants and retail shops, a day spa, barber shop and a dry cleaner. The Rio Tinto Regional Center is also located in SoDa Row. This is the area headquarters for international mining giant Rio Tinto, which is also the parent company of Kennecott Land, the developer of Daybreak. The University of Utah built a 225,000-square-foot multi-specialty clinic in Daybreak and features a 24-hr. Emergency Room as well as many of the University's name brand specialty clinics such as Moran Eye Center and Hunstman Cancer. Future plans include a medical campus that could expand to 50 acres.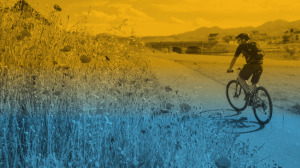 The most current addition to local shopping is the Trail Crossing Shopping Center. The main shopping feature is Smith's Marketplace, along with restaurants, salon services, medical and banking.
The Red Line of the Utah Transit Authority's (UTA) light rail system now gives the residents of Daybreak and the southwest Salt Lake Valley access to Downtown Salt Lake City and the University of Utah, as well as connections to the Salt Lake City International Airport. The Mountain View Corridor also provide access to Daybreak, and Bangerter Highway lies along the eastern edge. Daybreak is also located adjacent to a shopping center known as "The District", which contains 1,200,000 square feet (110,000 m2) of retail space.
On October 1, 2005, The Church of Jesus Christ of Latter-day Saints announced the construction of the Oquirrh Mountain Utah Temple, which was built in a prominent location in the Daybreak development. Ground was broken for the temple on December 16, 2006, and the temple was dedicated on August 23, 2009.
The development currently contains four schools: Daybreak, Eastlake, and Golden Fields Elementaries, and a charter school, Early Light Academy. A middle school is currently being built, and is supposed to be finished by the 2019-2020 school year.
Daybreak has a community center, with a full gym and exercise area, as well as two swimming pools and two splash pads/wading pools. Along with the 22 miles (35 km) of trails and over a dozen community parks, a man-made lake, Oquirrh Lake, was developed for non-motorized boating, fishing, and other recreational activities. The lake began construction in 2005 and is now fully developed. The Watercourse, a new water feature, is scheduled to begin construction in 2019 and will be available 2022 at the earliest.
Information provided by Wikepedia.
More Real Estate Guides Near Daybreak UT
Daybreak UT Real Estate Guide Listings
The DayBreak search below shows listings for Single Family, Multi Family, Duplex, Townhouse, Condo, and Recreational houses with newest listings first
using Latitude/Longitude for  Daybreak area,
new listings are updated every morning at 9:00am. Please click on the save search button below and you will receive these Daybreak New Listing updates daily and may unsubscribe anytime.
For additional searches please fill in your parameters in the boxes below or pick a different City Real Estate Guide.
---
Show Map
Sorted by
The multiple listing information is provided by Wasatch Front Regional Multiple Listing Service, Inc. from a copyrighted compilation of listings. The compilation of listings and each individual listing are © 2022 Wasatch Front Regional Multiple Listing Service, Inc., All Rights Reserved. The information provided is for consumers' personal, non-commercial use and may not be used for any purpose other than to identify prospective properties consumers may be interested in purchasing. Information deemed reliable but not guaranteed accurate. Buyer to verify all information.
This Custom IDX is (c) Diverse Solutions 2022. Privacy | Terms & Conditions