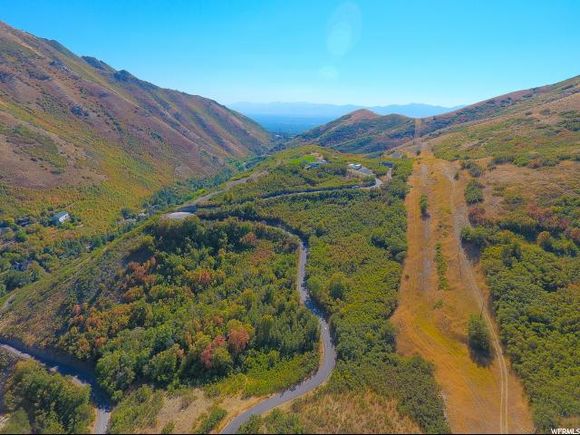 Living near Emigration Oaks Utah starts with Custom MLS Search in our Emigration Oaks UT Real Estate Guide to find properties near Emigration Oaks for sale
Emigration Canyon is a metro township and canyon in Salt Lake County, Utah, United States, located east of Salt Lake City in the Wasatch Range. Beginning at the southern end of the University of Utah, the canyon itself heads east and northeast between Salt Lake City and Morgan County. The boundaries of the metro township do not extend to the county line nor do they encompass all of Emigration Canyon as parts of it are within Salt Lake City. As of the 2010 census, the population was 1,568.
A portion of Emigration Canyon, located in This Is the Place Heritage Park, was declared a National Historic Landmark in 1961 for the canyon's significance in the Mormon migration of the 19th century.
History
Emigration Canyon was significant in early Utah history as the original route used by pioneers entering the area. It was part of the Hastings Cutoff route used by the Donner Party in 1846, and where the Mormon Pioneers entered the Salt Lake Valley in 1847. As Brigham Young looked over the canyon, he declared, "This is the right place. Drive on." These words have become famous in Utah history. The event is commemorated with This Is The Place Heritage Park at the mouth of the canyon. Throughout Emigration Canyon, there are several historic markers designating camps, trail markers and milestone where the Mormon Pioneers passed while on their way to the Salt Lake Valley. One example of these milestones is called Lost Creek Camp.
The township of Emigration Canyon was formed on January 8, 1997. In 2015, the township's residents voted to incorporate and become a metro township. Emigration Canyon is one of most accessible canyon rides from Salt Lake City. With a length of 7.7 miles and an average grade of 5 percent, there is approximately 1,300 feet of elevation gain from the mouth to the top, which cyclists often refer to as "Little Mountain". There is a good shoulder to ride in and locals are used to bicycle traffic. There are restrooms located at the bottom of the canyon and the top, but these may be closed during winter months.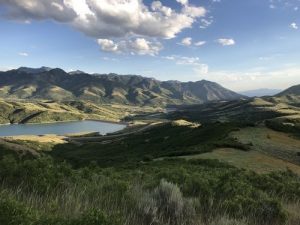 Proposed development
Much of Emigration Canyon is protected within the Uinta-Wasatch-Cache National Forest. With its proximity to Salt Lake City, unprotected areas have been of interest to property developers; since 2001, the Utah Open Lands Conservation Association has raised funds to preserve numerous parcels of land in the canyon, totaling over 260 acres (110 ha) as of 2016.
More Real Estate Guides Near Emigration Oaks UT Real Estate Guide
Local attractions
Hogle Zoo, the main zoo in the Salt Lake City area, also lies at the mouth of the canyon but is within Salt Lake City limits. Emigration Canyon is home to Camp Kostopulos, established in 1967 by the Kostopulos Dream Foundation as a summer camp for disabled children, teens, and adults. It is adjacent to the historic Ruth's Diner, established in 1930.
Emigration Oaks UT Real Estate Guide Listings
The search below shows listings for properties near Emigration Oaks with newest listings first
using a 4 mile radius Latitude/Longitude search,
new listings are updated every morning at 9:00 am. Please click on the save search button below and you will receive these Emigration Oaks New Listing updates daily and may unsubscribe anytime.
For additional searches please fill in your parameters in the boxes below or pick a different City Real Estate Guide.
---
Show Map
Sorted by
The multiple listing information is provided by Wasatch Front Regional Multiple Listing Service, Inc. from a copyrighted compilation of listings. The compilation of listings and each individual listing are © 2022 Wasatch Front Regional Multiple Listing Service, Inc., All Rights Reserved. The information provided is for consumers' personal, non-commercial use and may not be used for any purpose other than to identify prospective properties consumers may be interested in purchasing. Information deemed reliable but not guaranteed accurate. Buyer to verify all information.
This IDX Software is (c) Diverse Solutions 2022. Privacy | Terms & Conditions