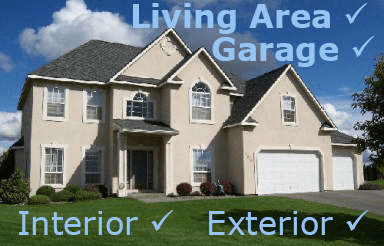 Home Sellers To-Do List Make Ready
When selling your home there can be a lot to think about; interior, exterior, living areas, garage and much more. The feeling that you only get one chance to make that perfect first impression can seem like a heavy load. Rest assured, all the hard work you do will eventually pay off at the sales closing.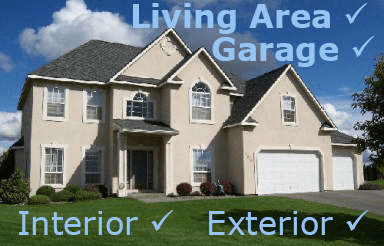 Make My Home Ready
It's a good start by making your home seem inviting. You can start with a Home Sellers To-Do List. If you remove furniture that you don't really need this will make your living area seem bigger at first look. It's also a good idea to add some lamps to dark areas of the room to make the room appear bright and lively. To update a room put a fresh coat of paint on the walls and clean or replace any curtains. You can replace door handles, cabinet hardware, make sure closet doors are on track, fix leaky faucets and clean the grout if these things need improvement. One of the most important things to do when getting ready to sell your house is to de personalize it. Keep in mind, there are several people who are allergic to certain scents and smells so it is not a good idea to use scented candles, sprays or air fresheners. It may be best to just buy an air filter to help filter the dust and keep the home smelling fresh and clean.
Make My Yard Ready
Potential home buyers can form their first impression of a home from its curb appeal. Ideally, the time to get started cleaning up your yard is about a month before you plan on showing your house. That should give you enough time to get everything looking just right and not leave the impression that you waited until the last minute to get things in order. It's a good idea to mow the yard and prune the plants and bushes at least during the same week of showing your home. If you check the flower beds and pull the weeds, this always add a nice warm feeling that you want the buyer to have. A new application of mulch can spruce up a yard by applying a fresh layer in all of your garden beds. The color enhances the contrast of the surrounding plants making everything pop. Mulch is relatively cheap and easy to apply.
Make My Garage Ready
The garage is an important amenity for many home buyers. It's a good idea to sweep the garage before showing your home. Keep any of the storage neat and packed away. Take anything you can live without to a storage building. While a garage usually won't make or break a sale, it could be a tiebreaker. Set the stage for a good first impression by making sure your garage is clean, organized, and in good repair.