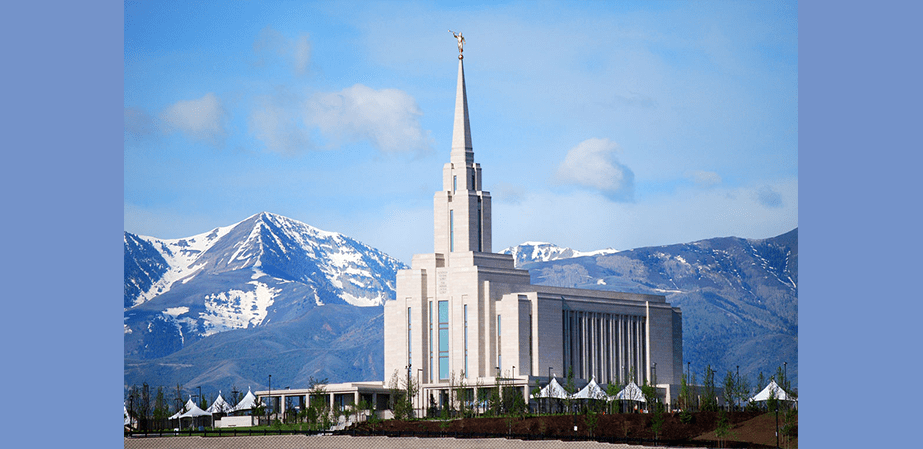 To live near Oquirrh Utah starts with a Custom MLS Search in our Oquirrh UT Real Estate Guide to find homes for sale, land, houses in the Oquirrh UT Real Estate Guide.
Oquirrh was a census-designated place (CDP) in Salt Lake County, Utah, located on the slopes of the Oquirrh Mountains that gave it its name. As of the 2000 census, the CDP population was 10,390, a modest increase over the 1990 figure of 7,593. In 2000, Oquirrh was annexed by West Jordan. As of the census of 2000, there were 10,390 people, 2,683 households, and 2,428 families residing in the CDP. The population density was 2,292.3/km² (5,950.3/mi²). There were 2,728 housing units at an average density of 601.9/km² (1,562.3/mi²). The racial makeup of the CDP was 87.60% White, 0.69% African American, 0.41% Native American, 1.36% Asian, 1.62% Pacific Islander, 6.18% from other races, and 2.14% from two or more races. Hispanic or Latino of any race were 12.58% of the population. There were 2,683 households out of which 69.3% had children under the age of 18 living with them, 75.0% were married couples living together, 11.2% had a female householder with no husband present, and 9.5% were non-families. 6.7% of all households were made up of individuals and 0.7% had someone living alone who was 65 years of age or older. The average household size was 3.87 and the average family size was 4.03.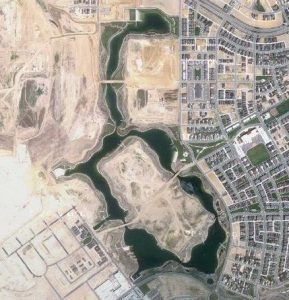 In the CDP, the population was spread out with 43.0% under the age of 18, 10.1% from 18 to 24, 37.0% from 25 to 44, 8.6% from 45 to 64, and 1.3% who were 65 years of age or older. The median age was 23 years. For every 100 females there were 99.9 males. For every 100 females age 18 and over, there were 95.2 males. The median income for a household in the CDP was $51,199, and the median income for a family was $51,156. Males had a median income of $36,229 versus $24,270 for females. The per capita income for the CDP was $14,617. About 3.8% of families and 5.1% of the population were below the poverty line, including 5.1% of those under age 18 and 13.3% of those age 65 or over.
Geography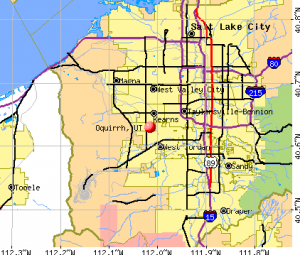 Oquirrh is located at 40°37′48″N 112°0′56″W (40.630046, -112.015675).
According to the United States Census Bureau, the CDP has a total area of 4.5 km2 (1.8 mi2), all land.
Information provided by Wikepedia.
More Real Estate Guides Near Oquirrh UT Real Estate Guide
Oquirrh UT Real Estate Guide Listings
The search below shows listings for all properties with the newest listings first
using a 4 mile radius Latitude/Longitude search
, new listings are updated every morning at 9:00am. Please click on the save search button below and you will receive these Oquirrh New Listing updates daily and may unsubscribe anytime.
For additional searches please fill in your parameters in the boxes below or pick a different City Real Estate Guide.
---
Show Map
Sorted by
The multiple listing information is provided by Wasatch Front Regional Multiple Listing Service, Inc. from a copyrighted compilation of listings. The compilation of listings and each individual listing are © 2022 Wasatch Front Regional Multiple Listing Service, Inc., All Rights Reserved. The information provided is for consumers' personal, non-commercial use and may not be used for any purpose other than to identify prospective properties consumers may be interested in purchasing. Information deemed reliable but not guaranteed accurate. Buyer to verify all information.
This Real Estate IDX is (c) Diverse Solutions 2022. Privacy | Terms & Conditions